Hammock Beach Neighborhoods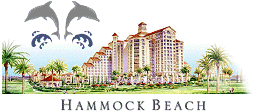 Hammock Beach is a 1,000 acre, 600+ unit residential resort catering to a discerning, exclusive community. Florida's ancient oak hammocks form a dramatic natural backdrop to the resort's architectural excellence, while the waterfront recreational area provides a wonderful gathering place for members, their families and friends.

At the heart of the resort is the exclusive Hammock Beach Club, where members and guests can enjoy extensive recreational and social activities including golf, restaurants, a state-of-the-art fitness center and spa, a $2 Million swimming complex, plus tennis, kayaking, biking, hiking, skating and recreational, cultural and educational member programs.